Dazu Rock Carvings (Dàzú Shíkè - 大足石刻)





October 2011



The Distance from Chongqing to Dazu is about 165 km. It takes 2.5 hours to go in one direction from the piers of Chaotianmen in fairly active pace along the city, then on a toll road, then on the usual one. I decided to simplify my life and bought a tour in my Yudu Hotel on the first floor. It cost me 300 yuans (1500 roub/$47). I've read a few reviews of foreign tourists about such tours, their travel plan was almost always the same. The guide only speaks Chinese, on the way there and back they make a stop at the road toilets, on arrival in Dazu – lunch in a pre-determined diner, then 2 hours for a tour, on the way back – a visit to the knives factory. Some tourists were also taken to a monk-extortionist of money that cleans karma.

Dazu Rock Carvings is the combined name of two places: Baodingshan (Bǎodǐngshān - 宝顶山) and Beishan (Běishān - 北山), located somewhere in 17 km from each other. The tour, which I ordered, only provided a visit to Baodingshan, it is this complex that is usually referred to as Dazu.

Most of the reliefs in Baodingshan were carved during the period from 1174 to 1252, a Buddhist monk Zhao Zhifeng (Zhào Zhìfèng - 赵智凤) has conceived and implemented his idea. Many reliefs reflect perceptions and views on the world by Taoism, Confucianism and Buddhism. The reliefs are arranged on the rocks in a small mountain crack. Visitors, while descending there, go down the stairs, pass along the sculpted creations in a circular path of about 500 meters long.

The entrance ticket costs 120 yuans (600 roub/$19), in my case it is included in the tour price. I can advise not to go there in autumn or spring holidays and on weekends, as I did, because at this time there are a lot of people.



Photos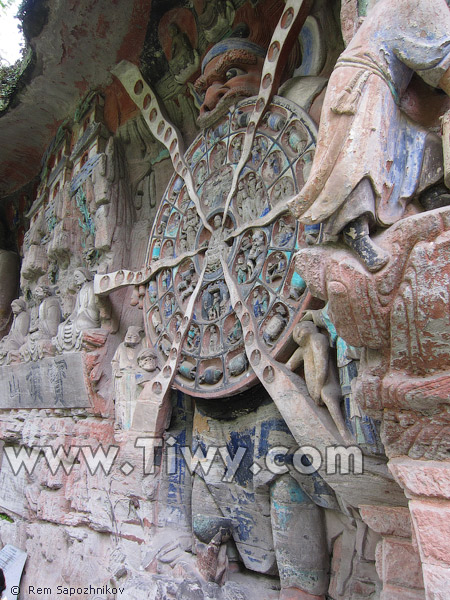 Wheel of Life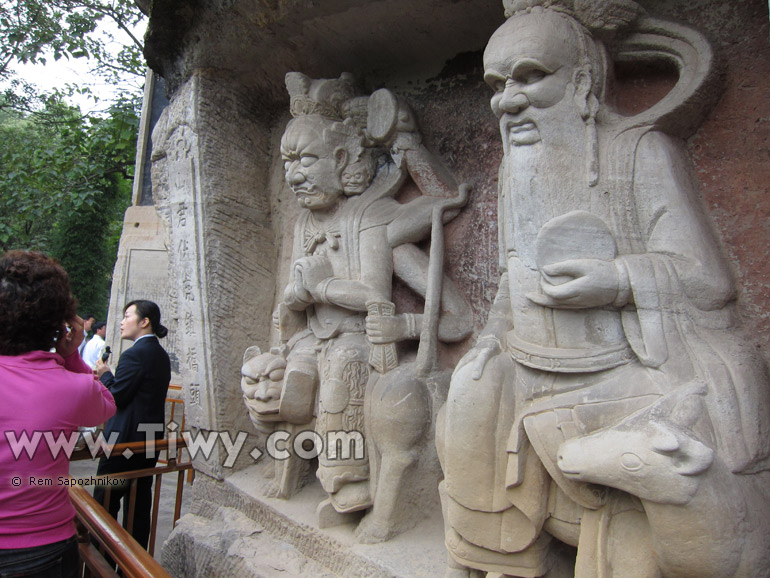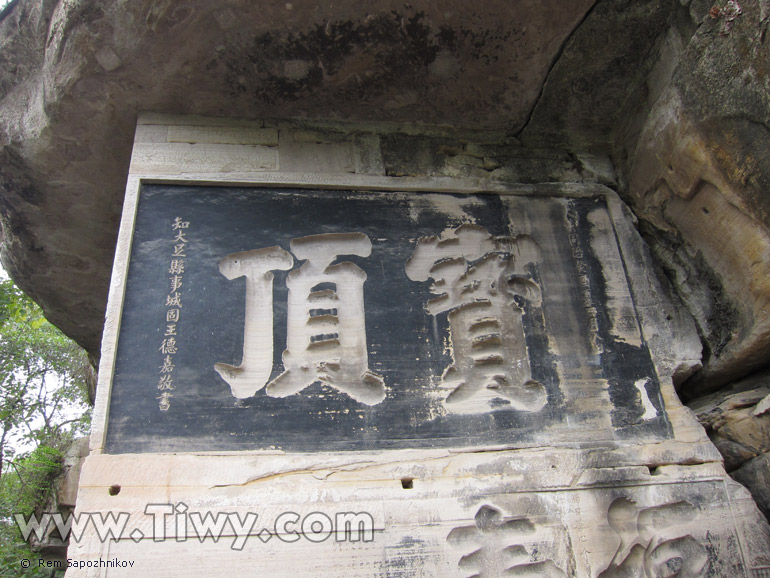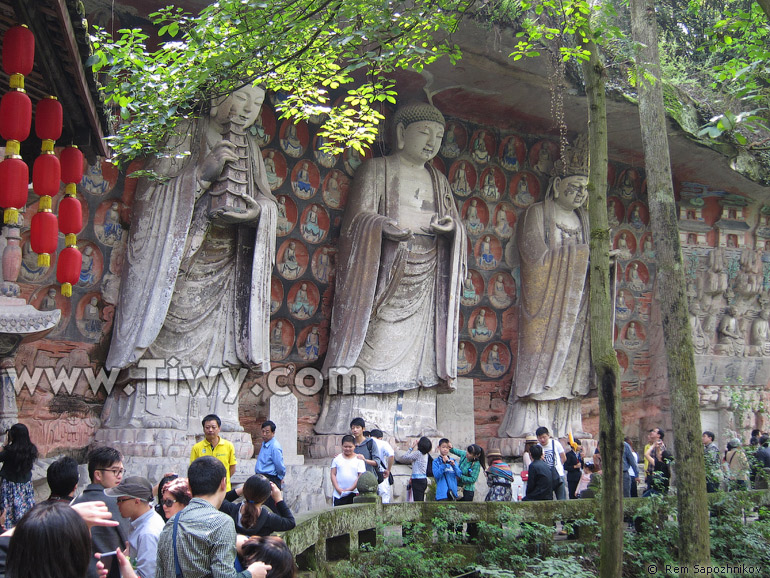 Three Saints of Huayan School of Buddhism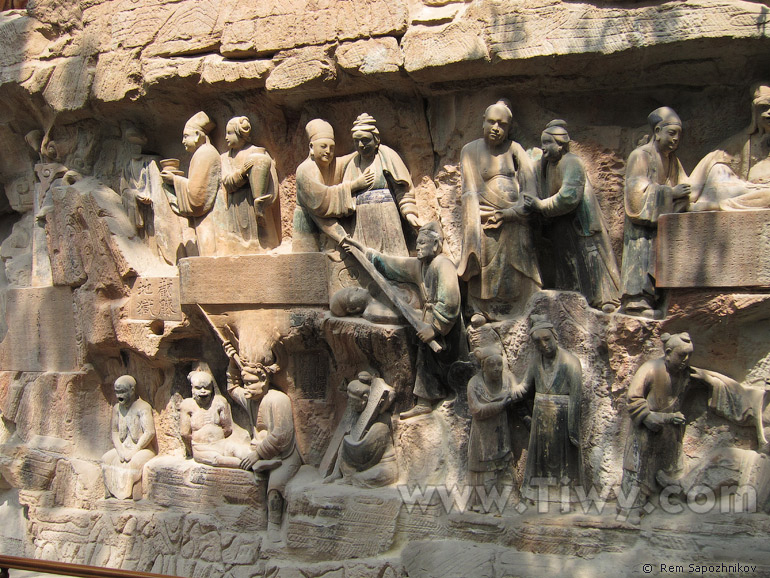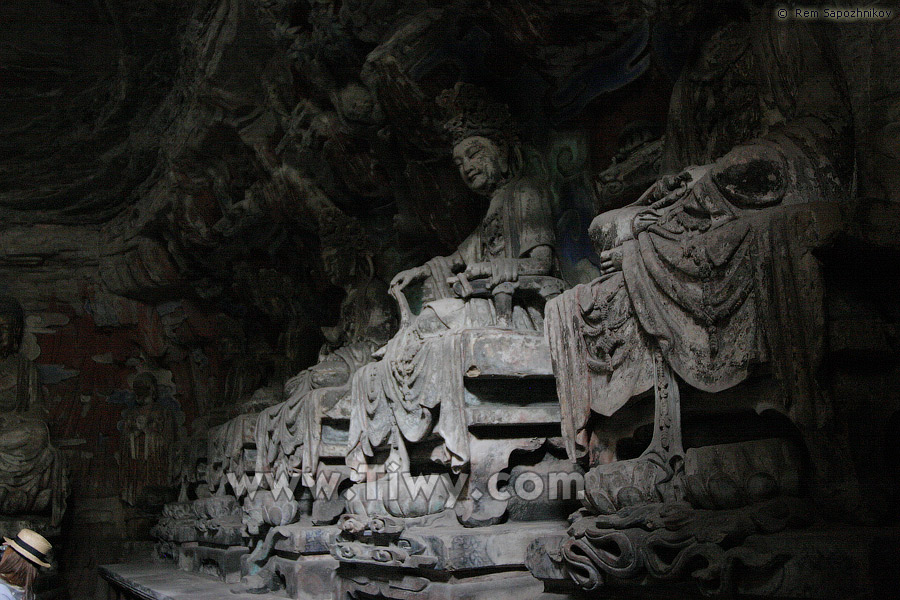 Cave of Full Enlightenment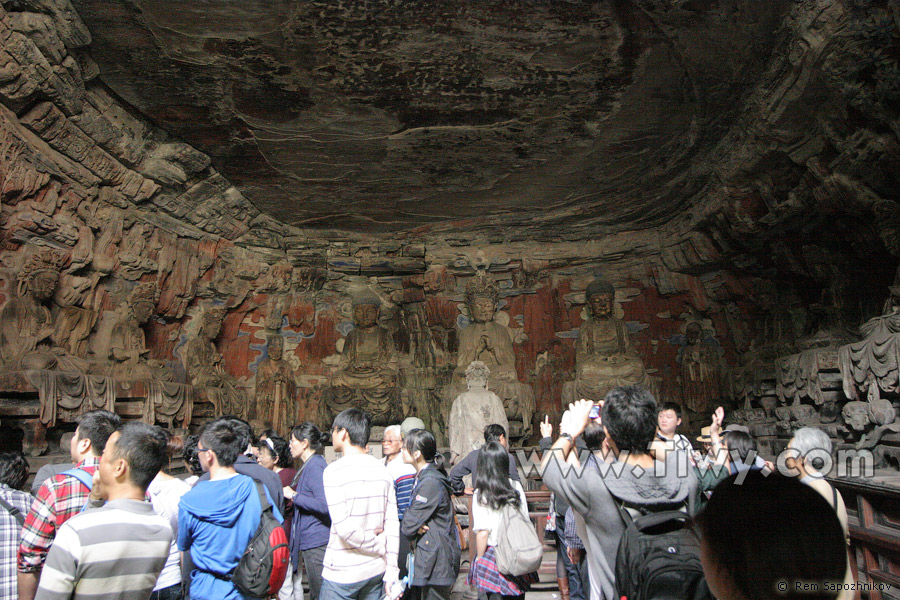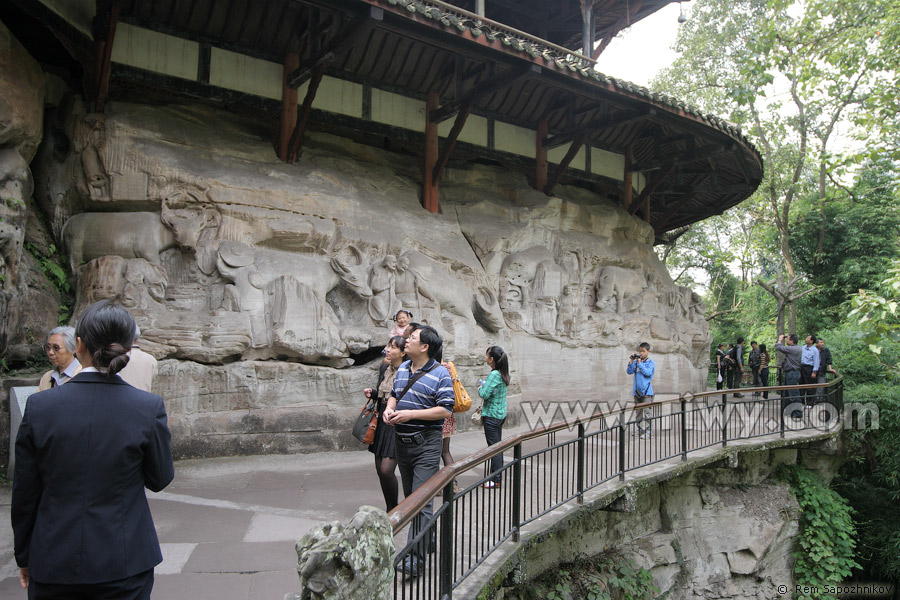 The parable of the shepherds and buffalos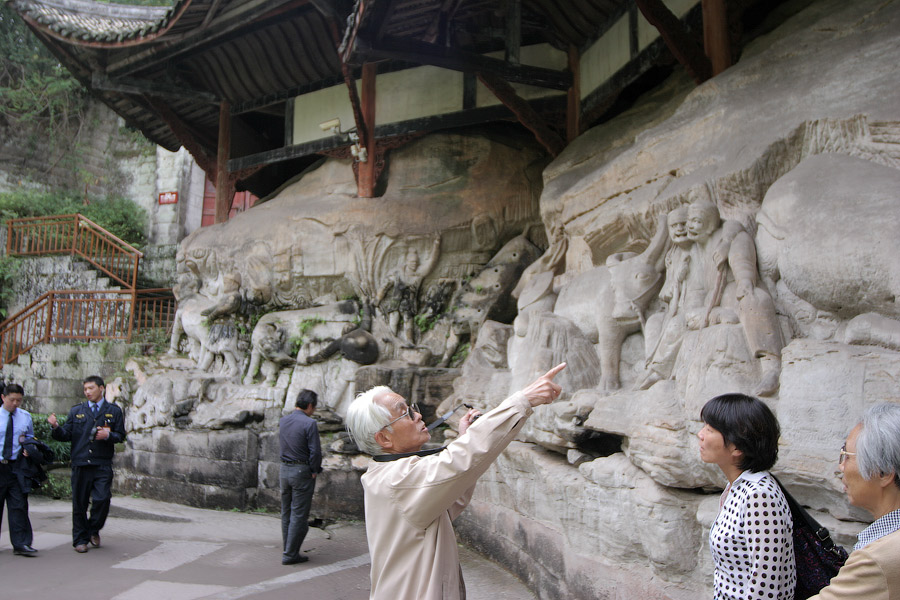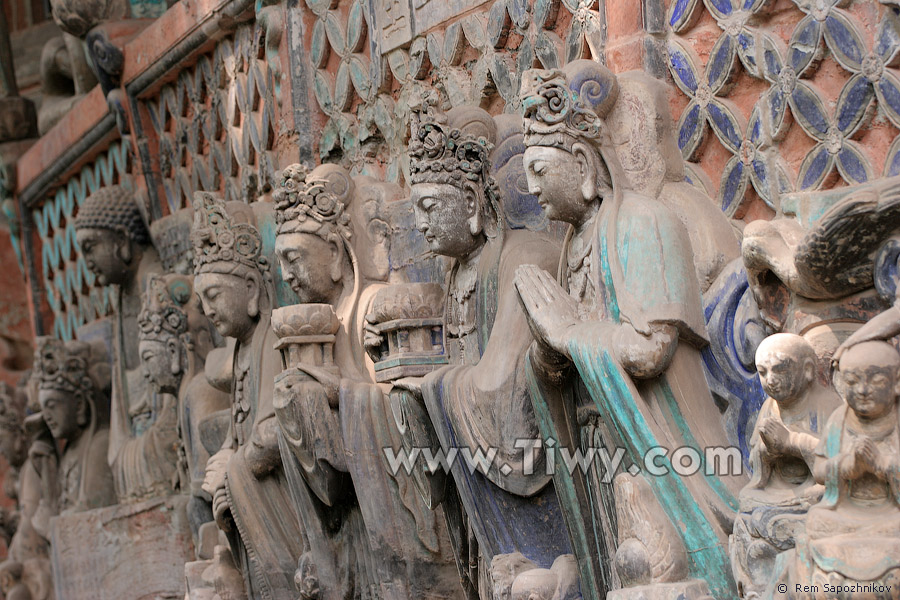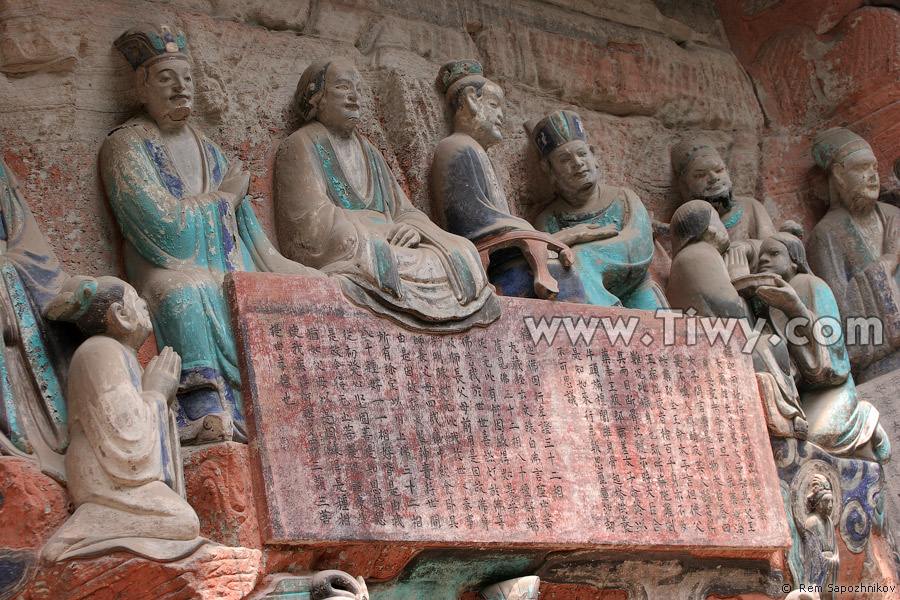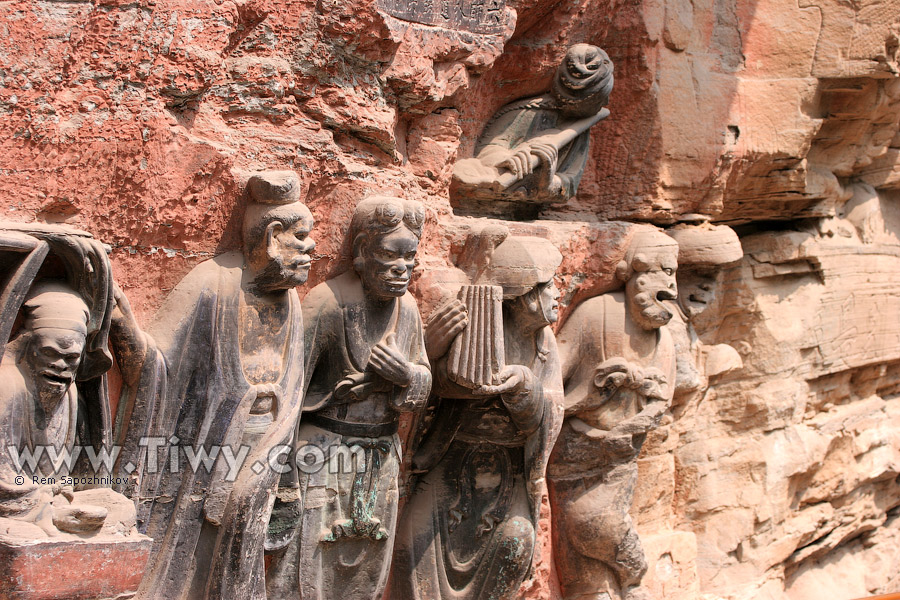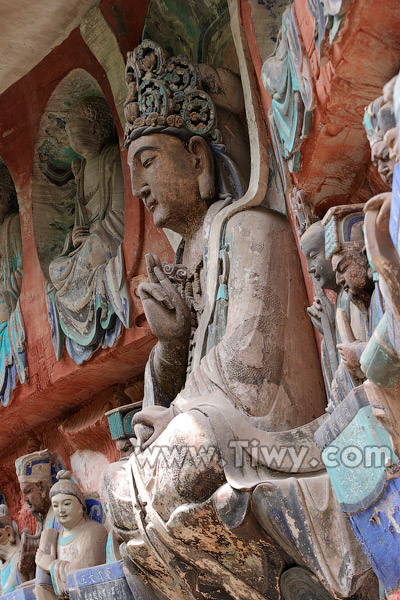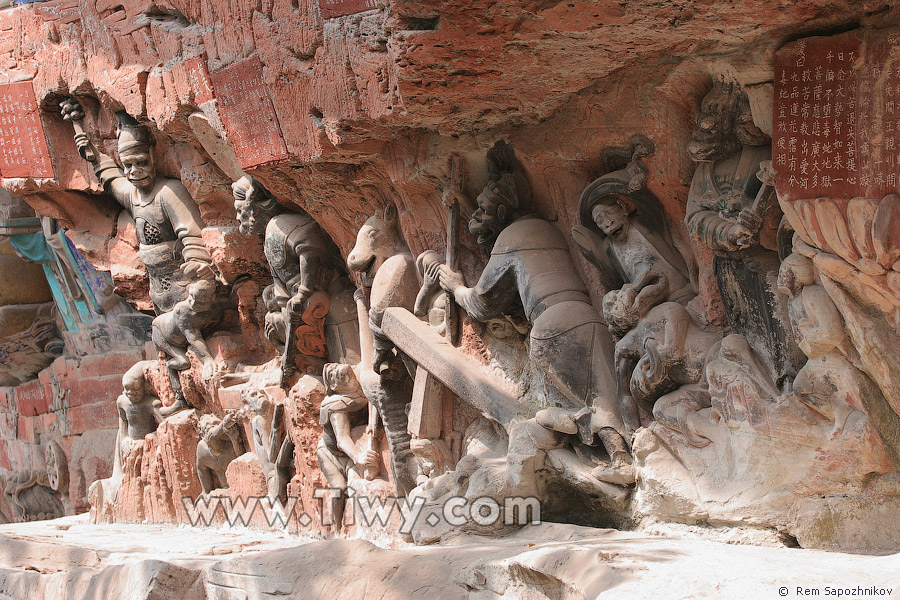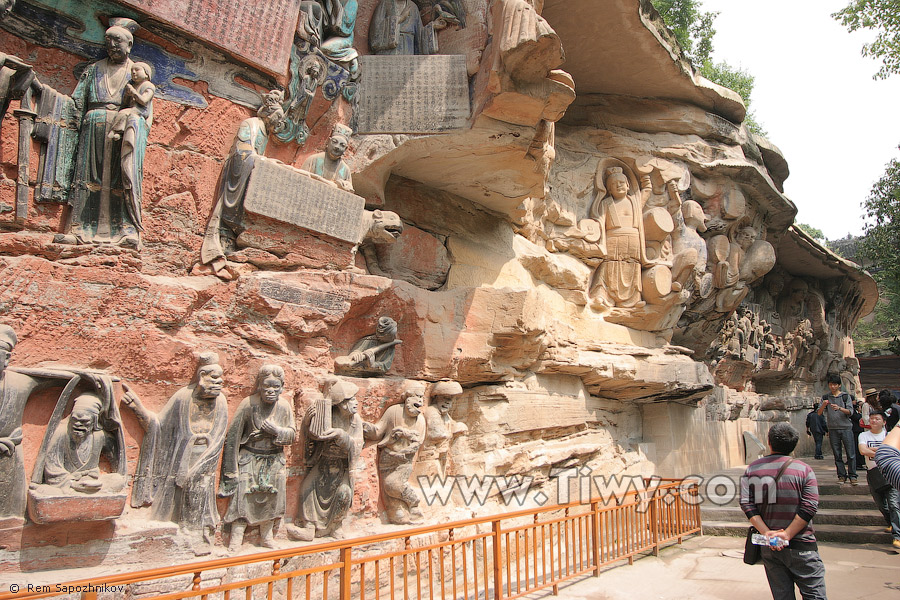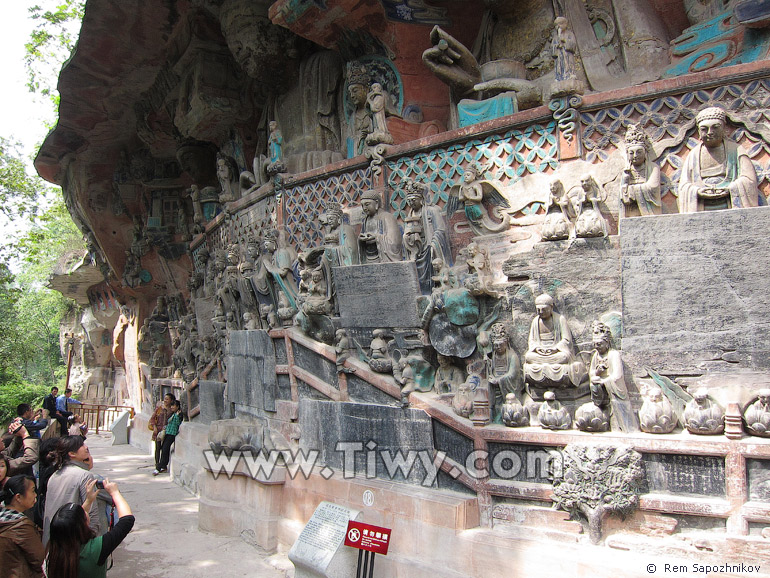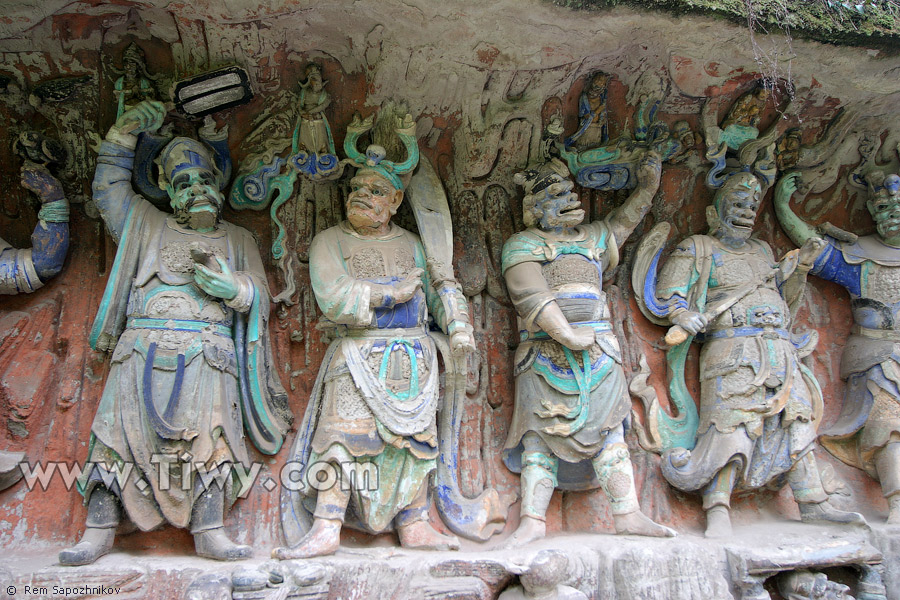 Guardians of Buddhist law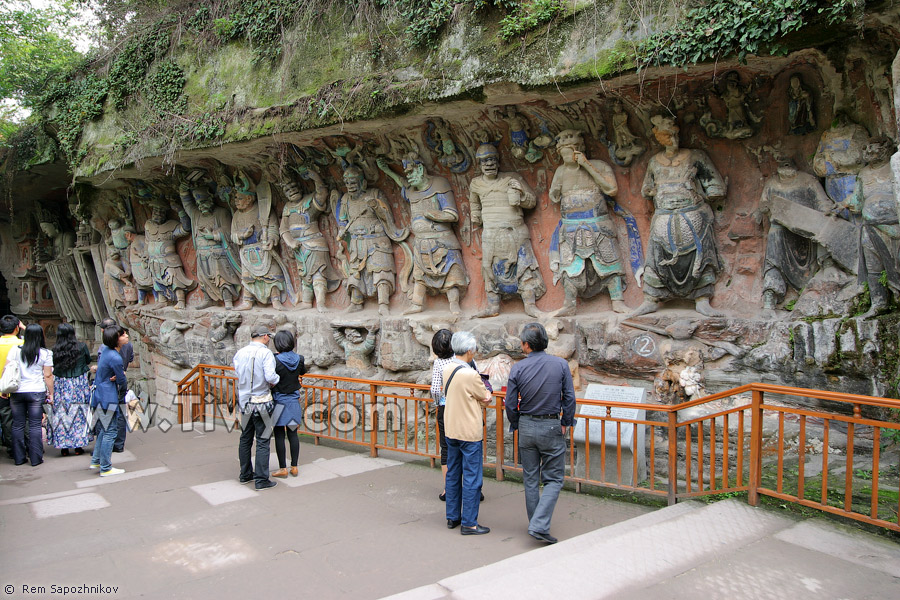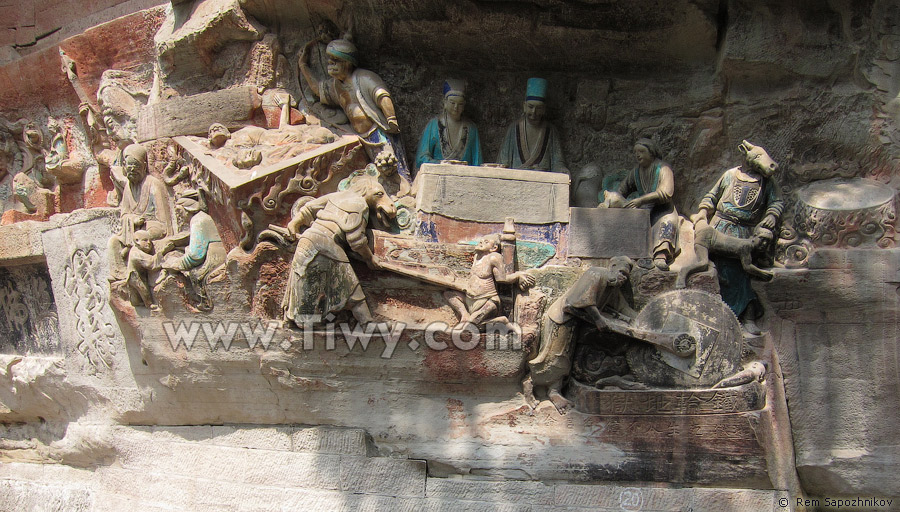 Nether world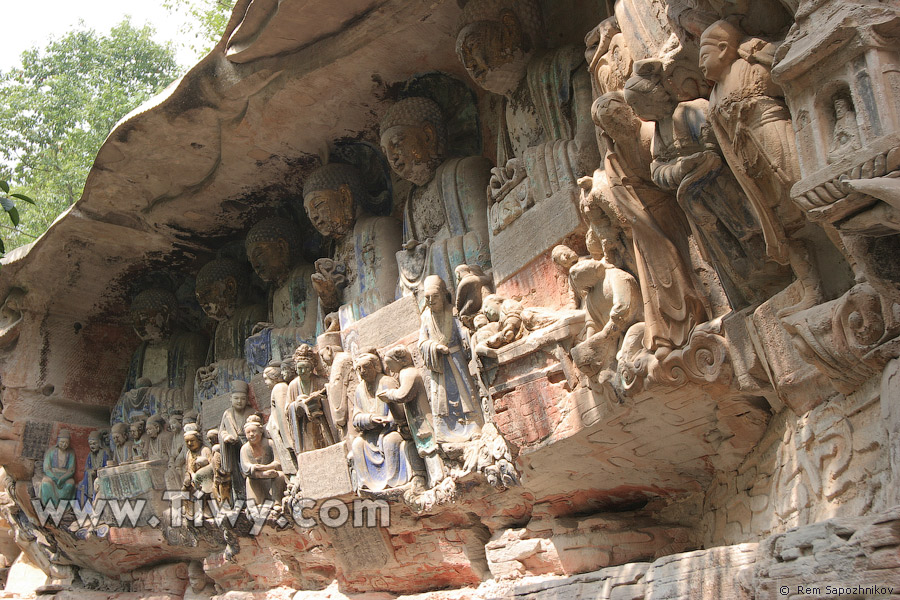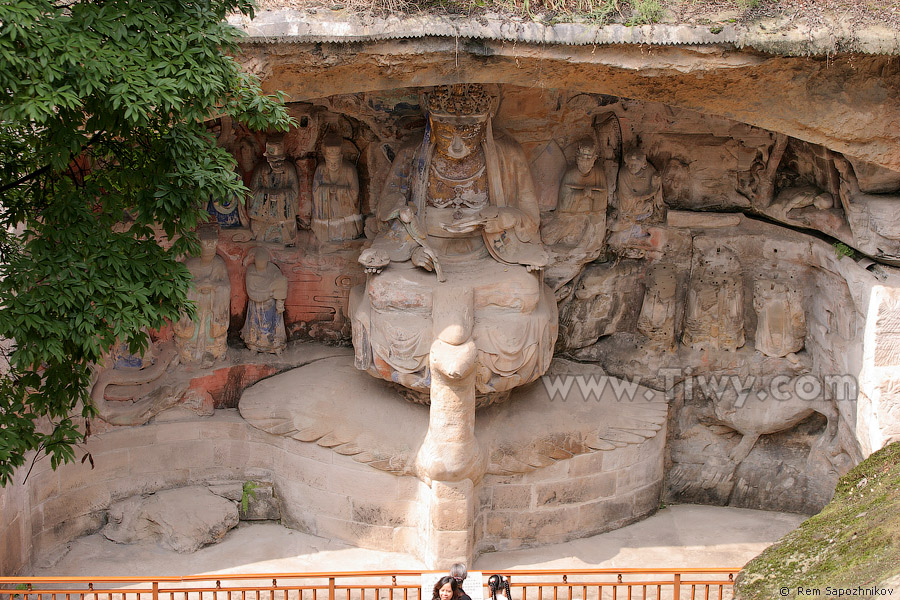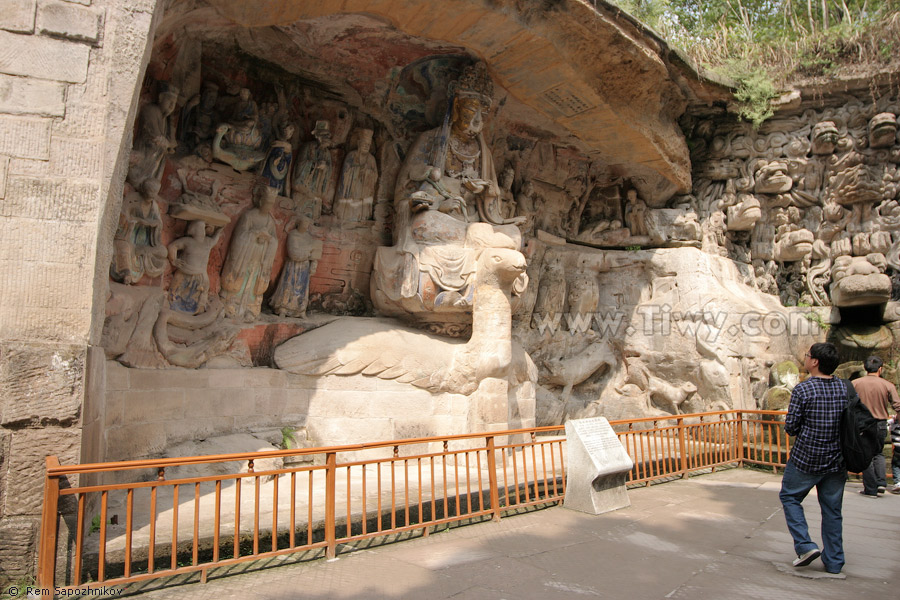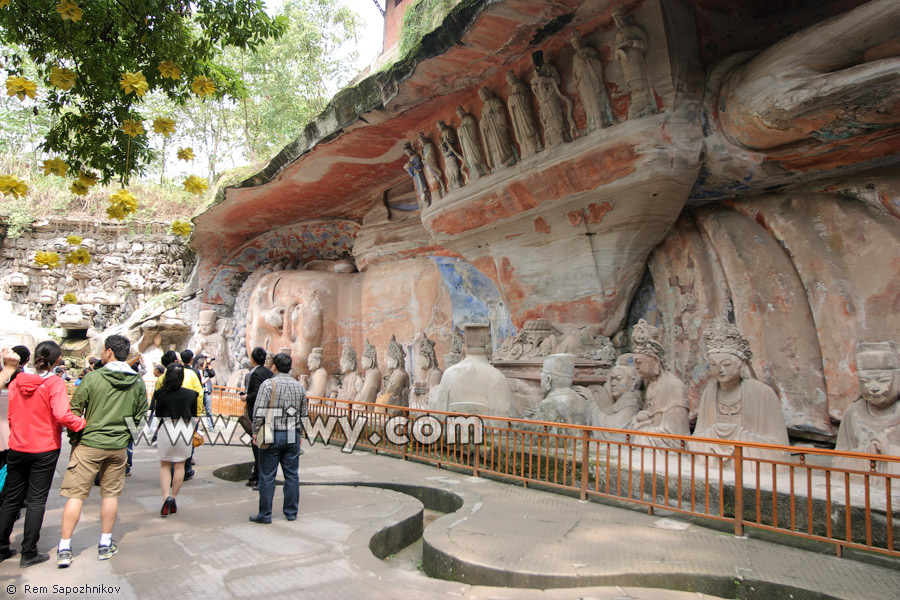 Sleeping Buddha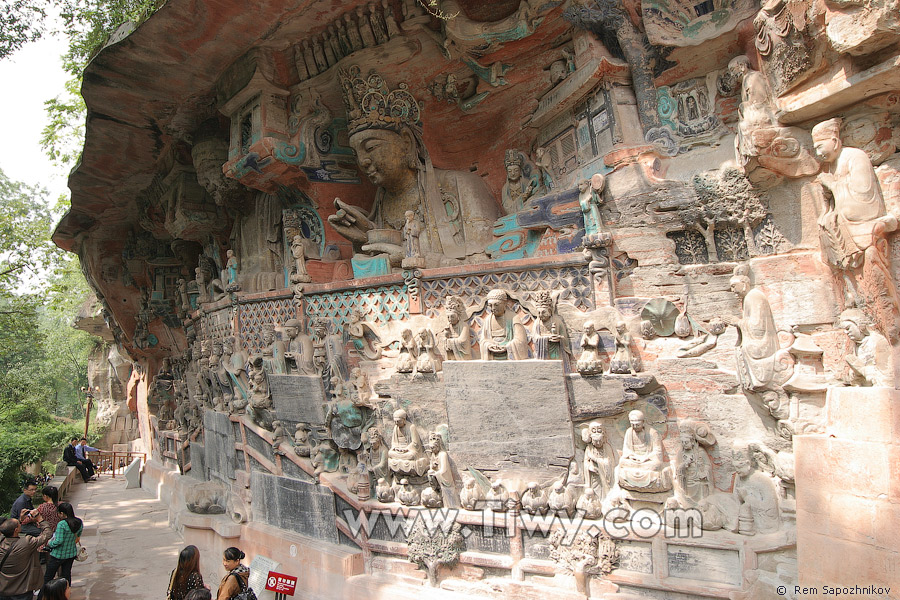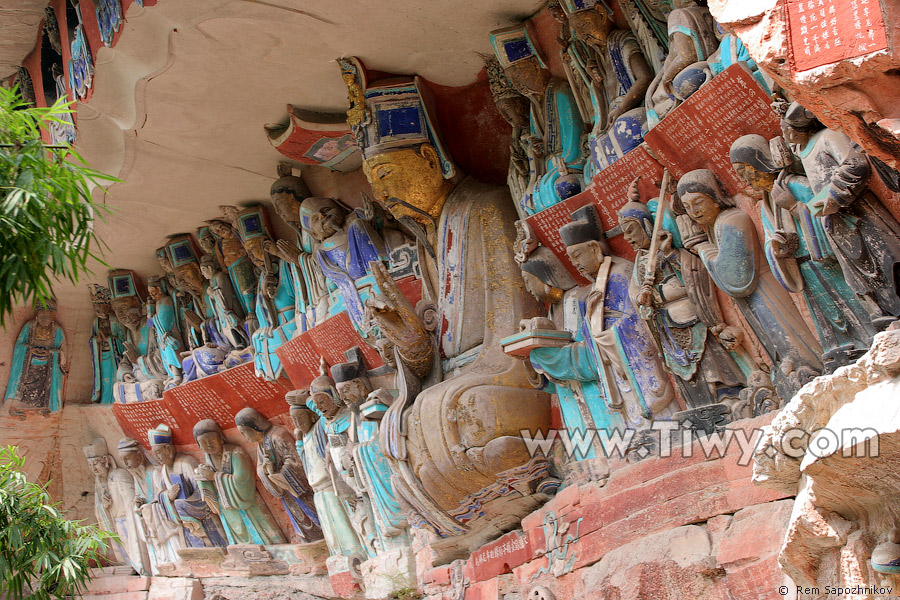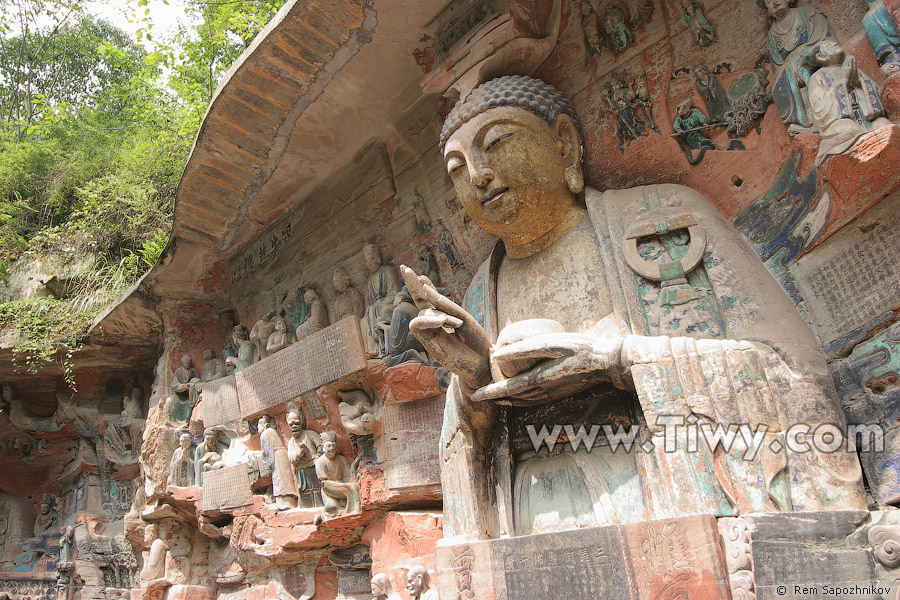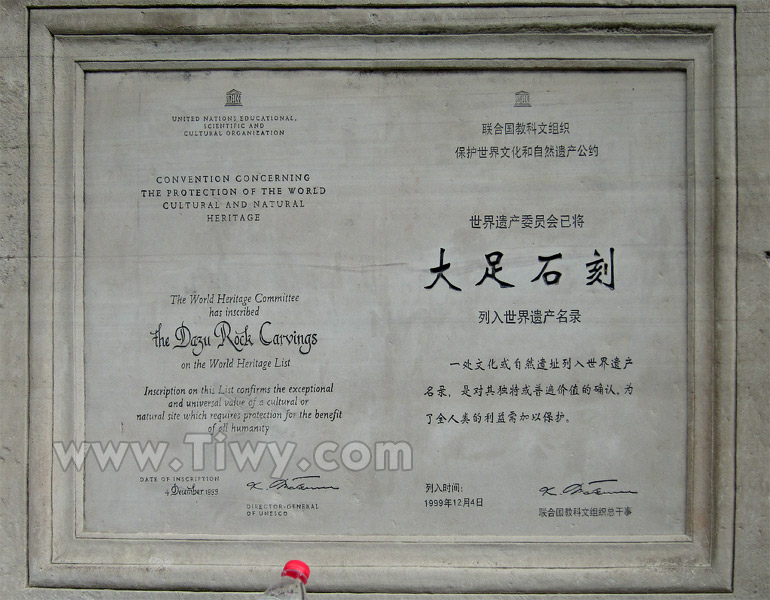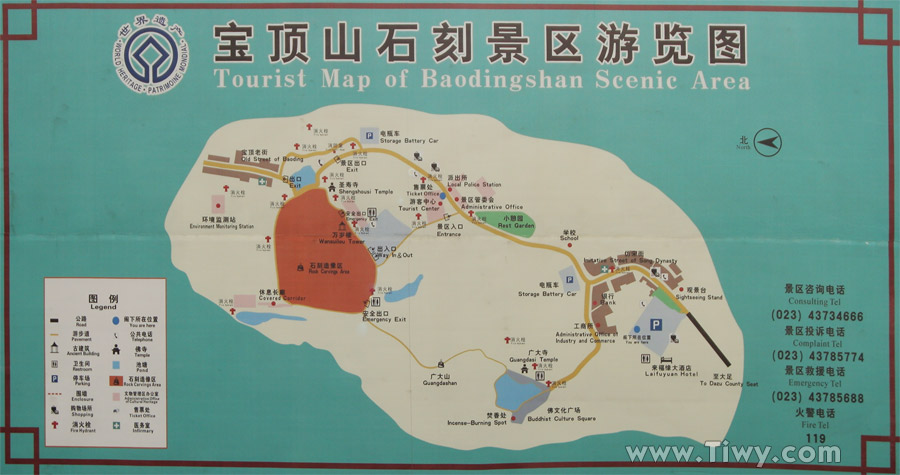 Map of Baodingshan.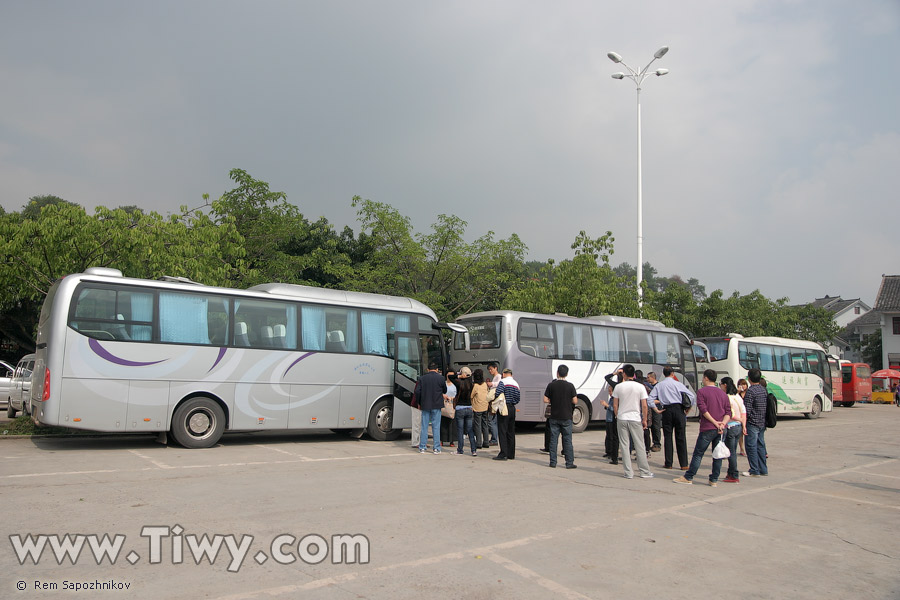 My bus and my tourist group.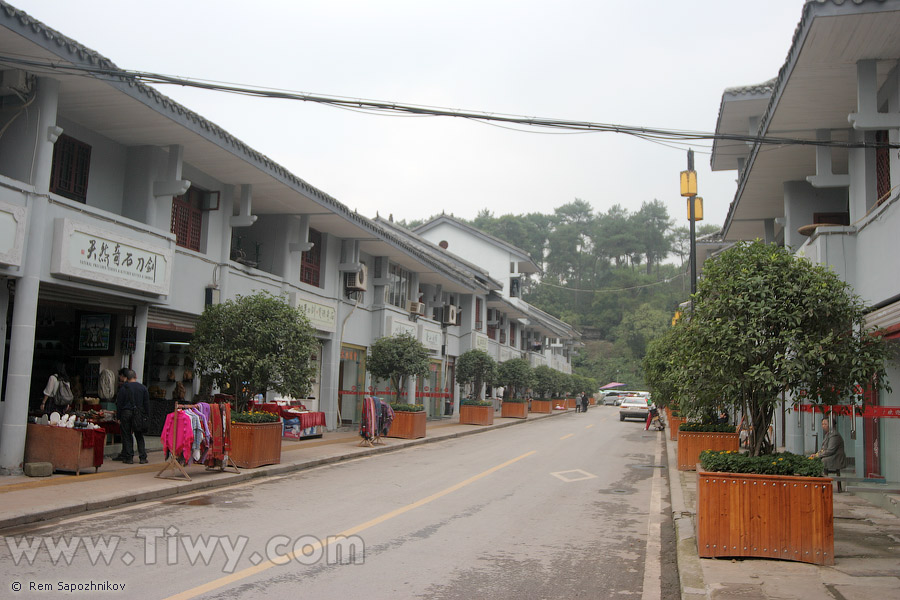 Street with souvenir shops and diners.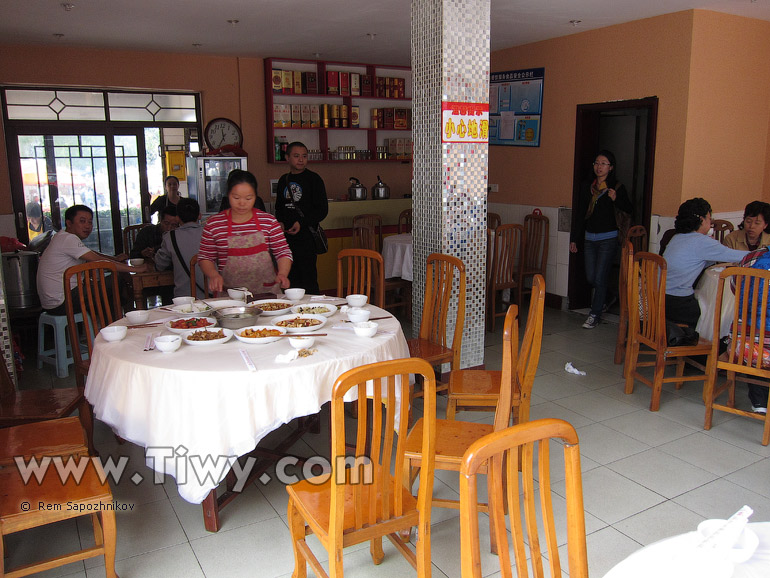 Here we were fed with the lunch.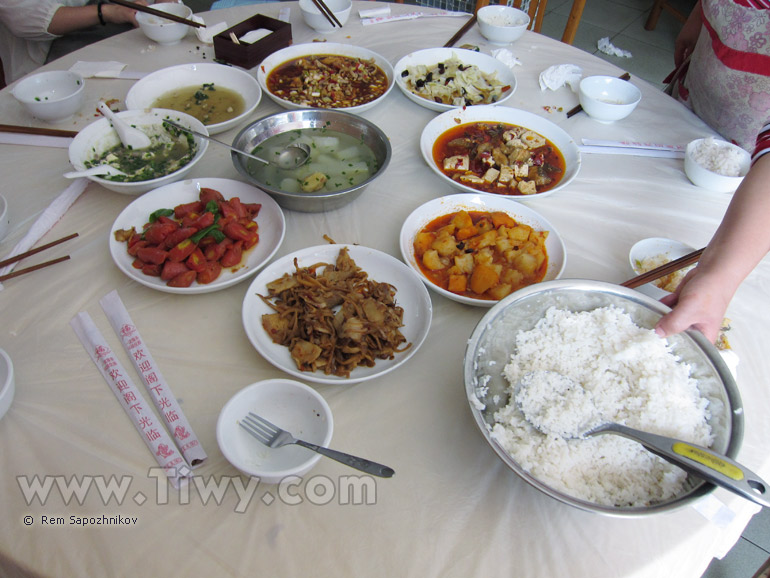 Guess whose fork is this?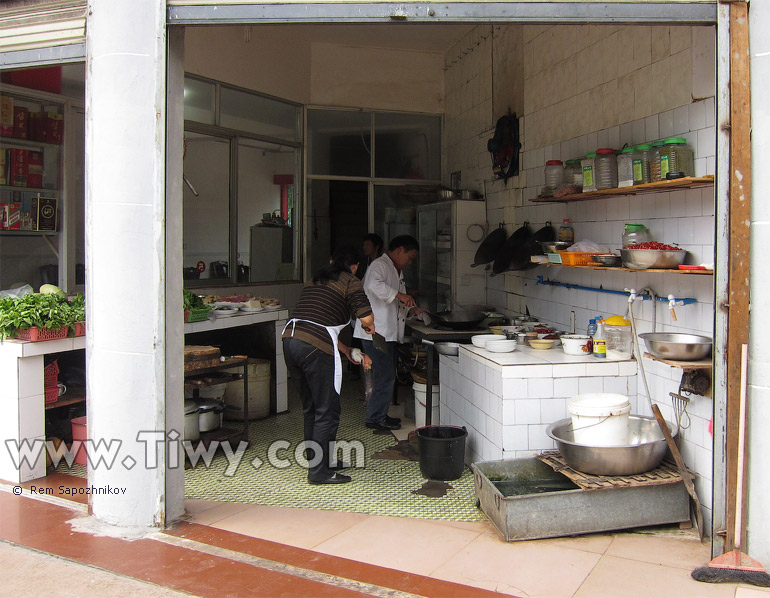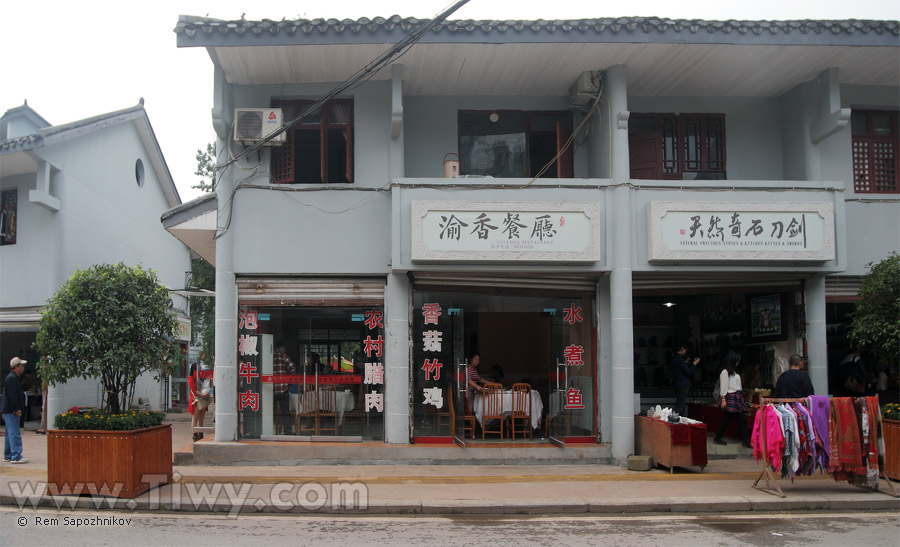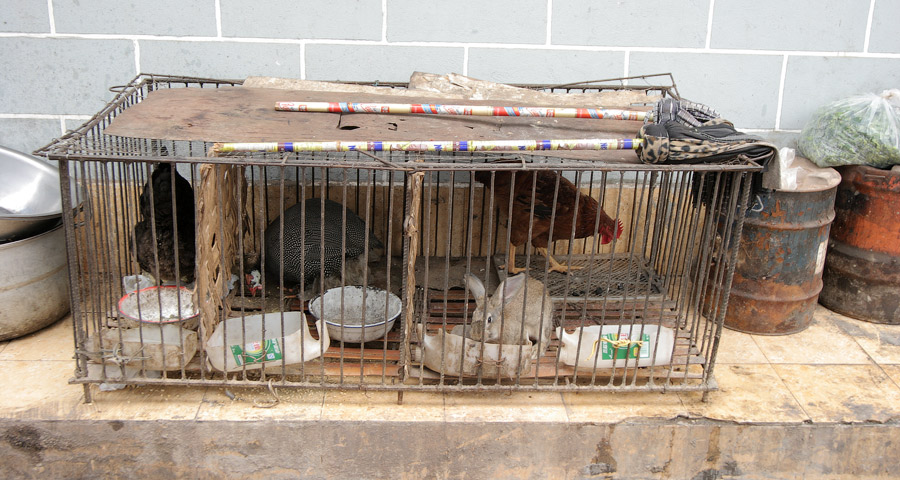 Future food, while still alive, is sitting in cells next to the diners (chifankas).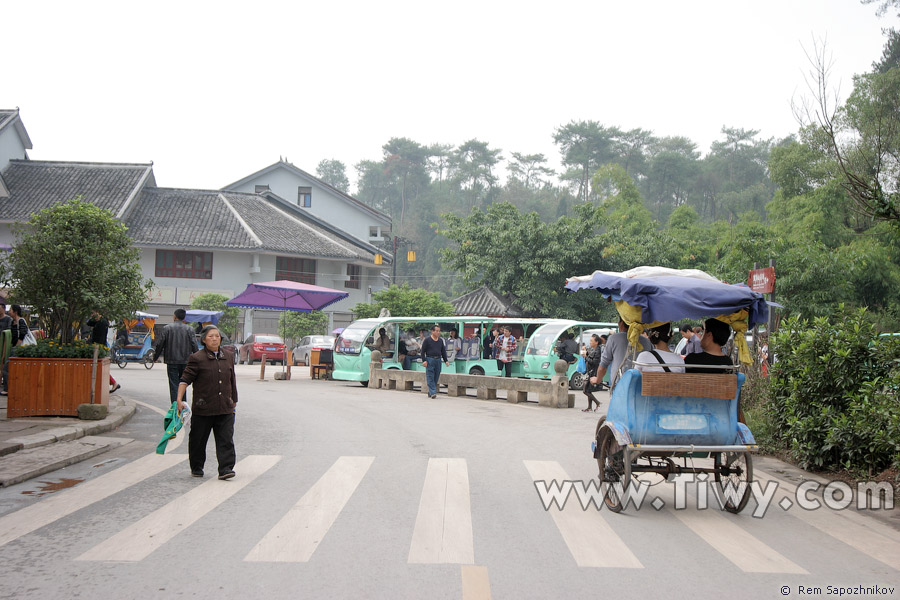 One can reach from the parking lot to the entrance of the territory with rock carvings on electric cars or cycle rickshaw. The ticket for the electric car costs 3 yuans. It is important to keep it as with it you can go both ways.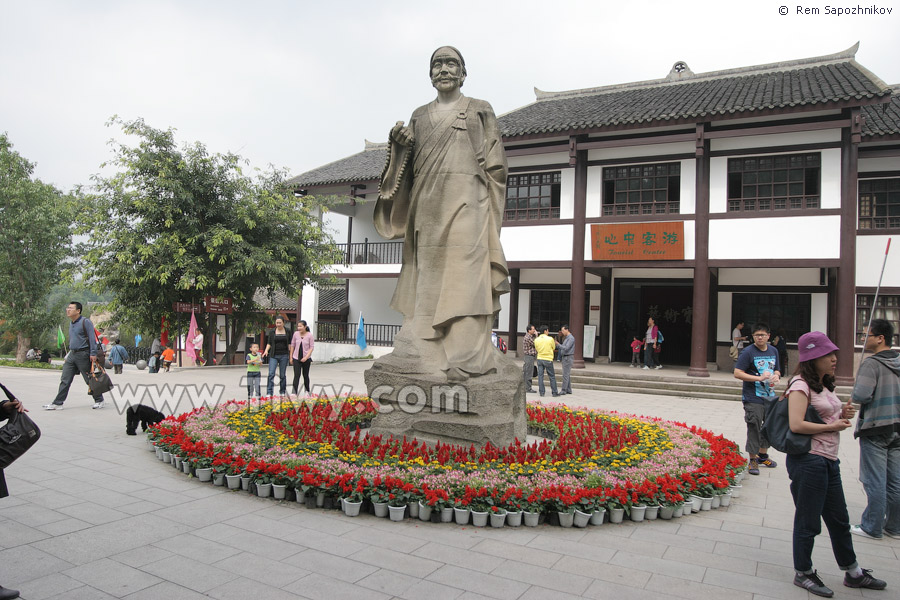 Ticket Office.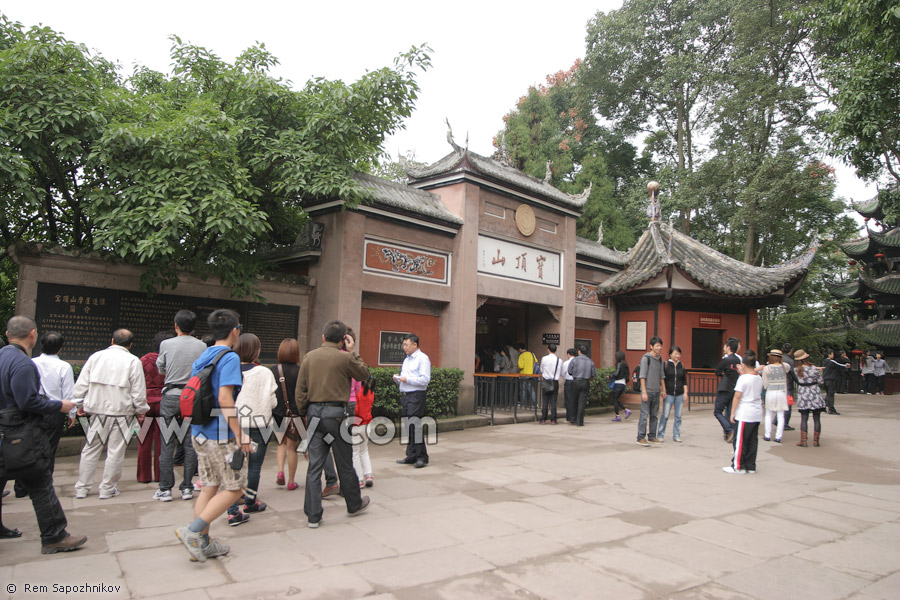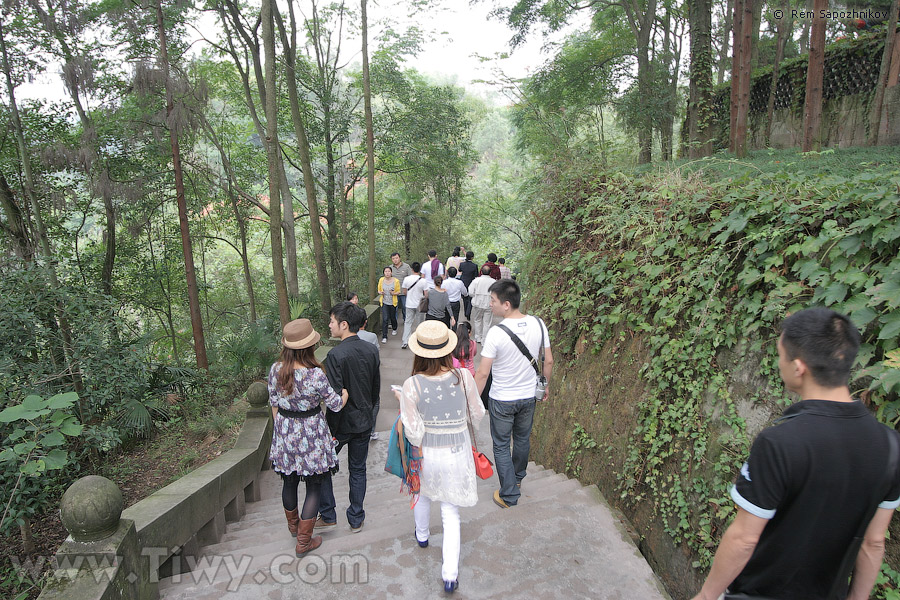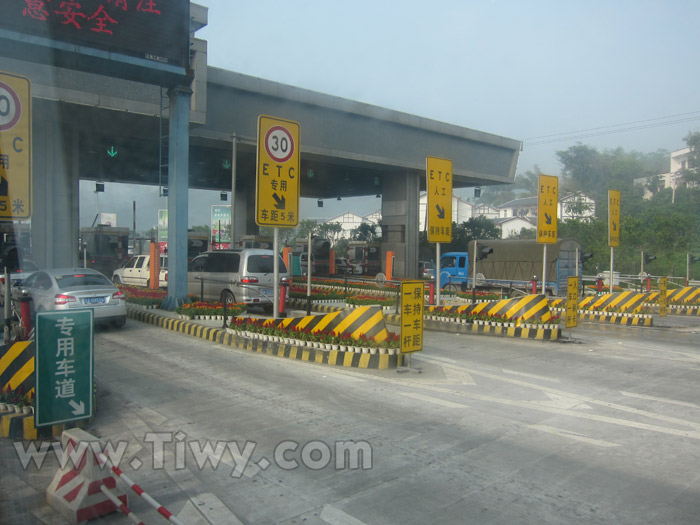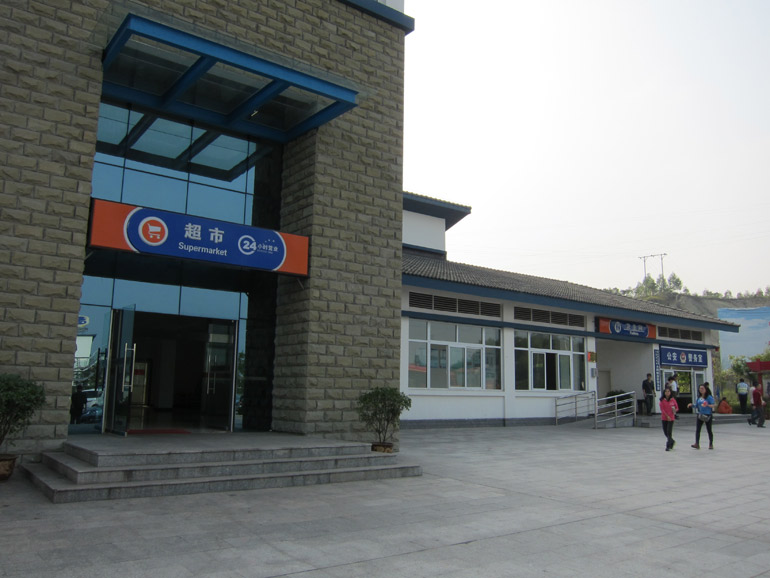 Stop at the toilet on the way back to Chongqing.
---