Huangguoshu Falls (黄果树瀑布 - Huángguǒshù pùbù), Guizhou Province
October 2011

Huangguoshu is one of the largest waterfalls in Asia and, according to some sources, the largest in China. The height of the falls is 77.8 meters, width 81 m, and in the photos it does not seem that big. Huangguoshu is a part of a chain of 18 waterfalls located on the 20-kilometer stretch of the river.

To have a look of the Falls is predatory expensive, by Chinese standards, 180 yuans (900 roub / $ 28). I'll note that with this ticket you can also visit the bridge Tianxin and waterfall Doupotang.

They will additionally strip you of the money for the escalator to descend-ascend to the waterfall, for bus trip between major tourist points, and certainly for anything else.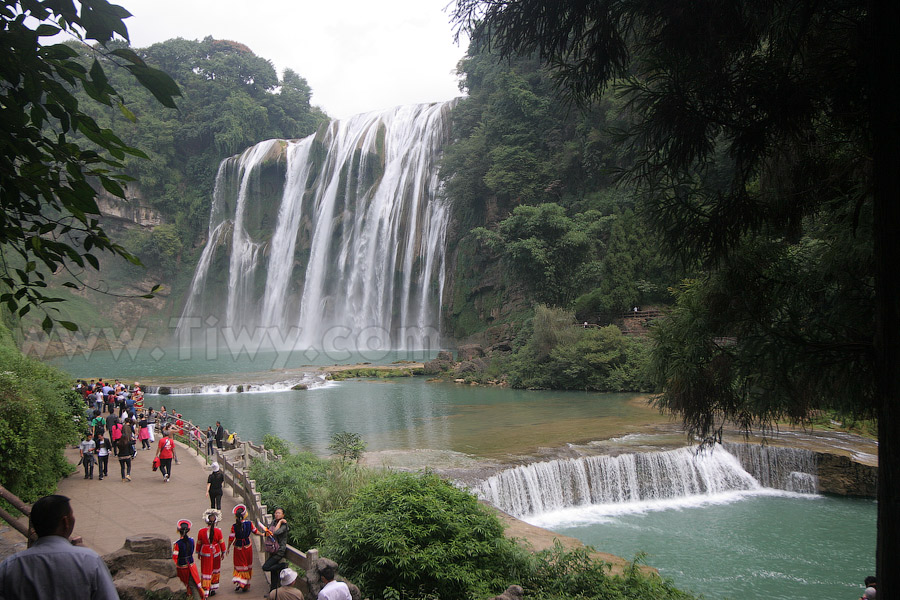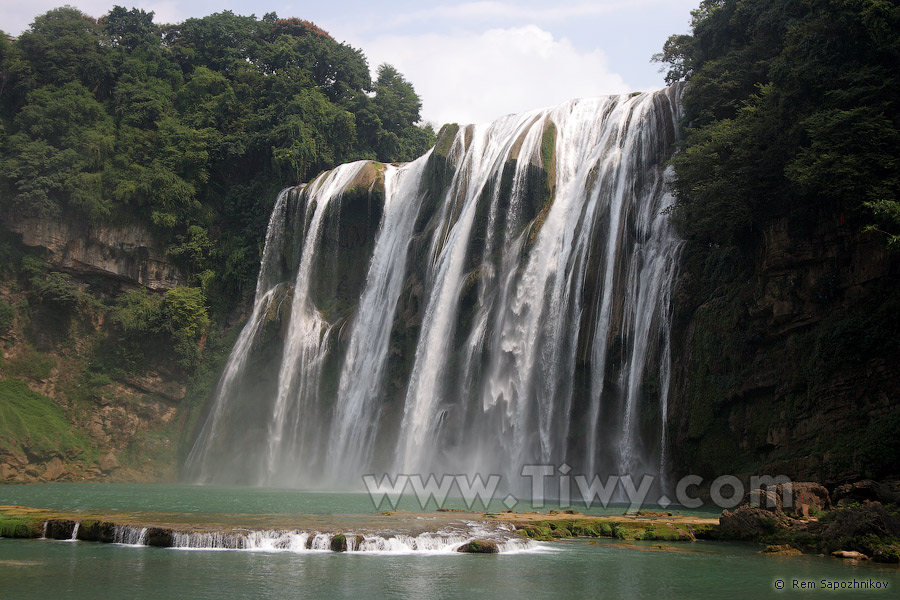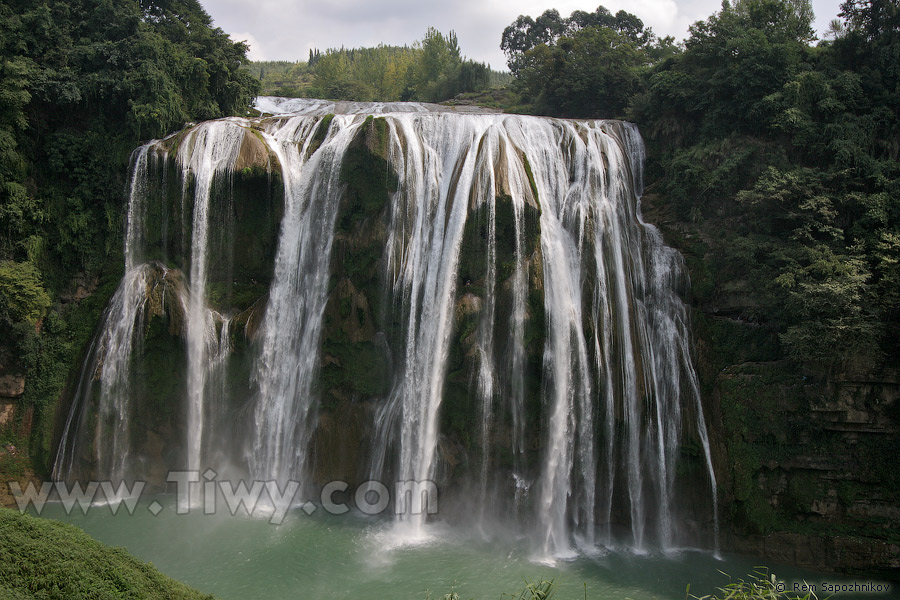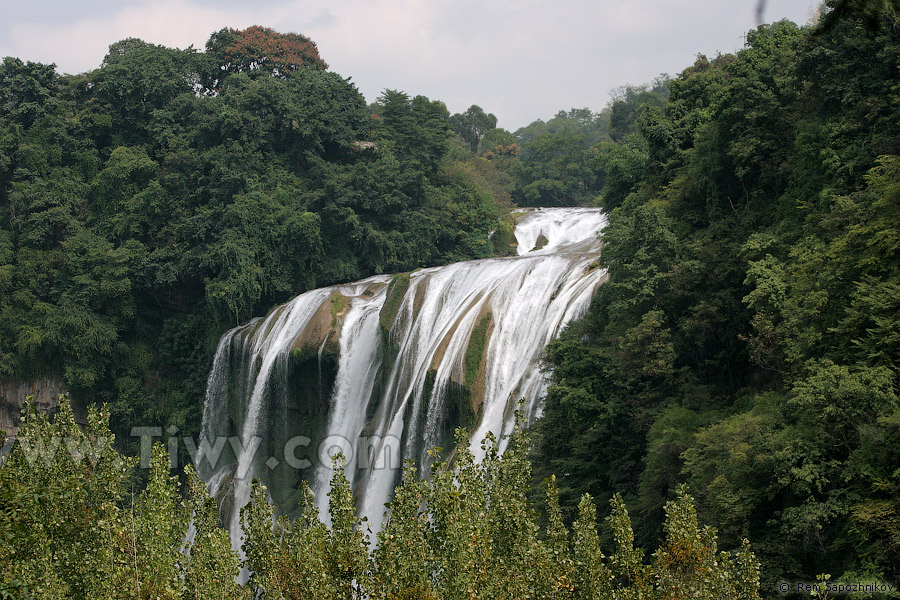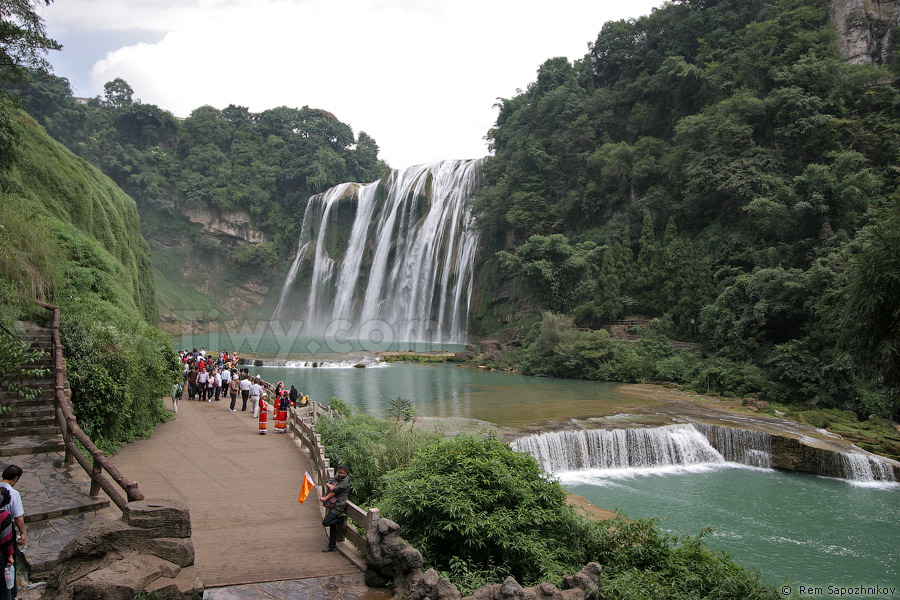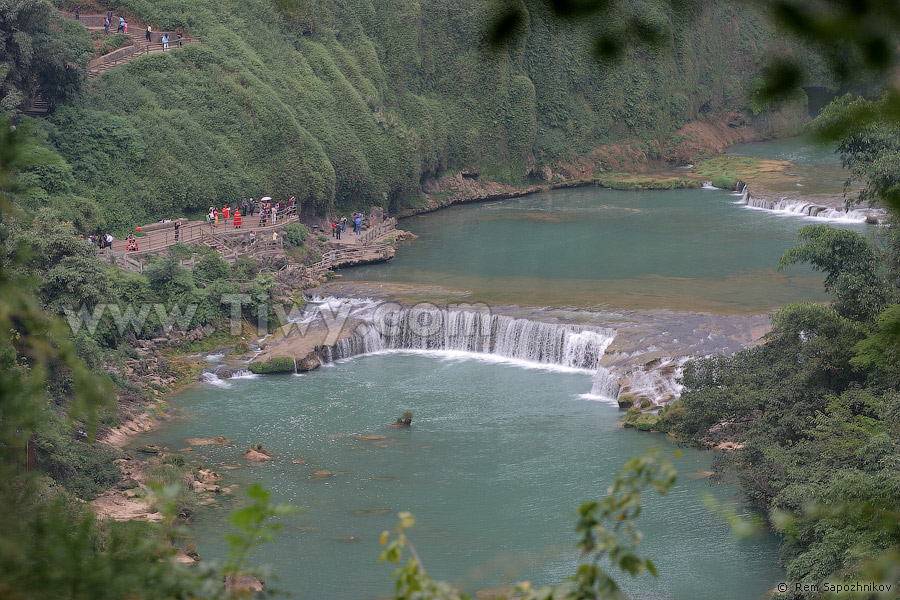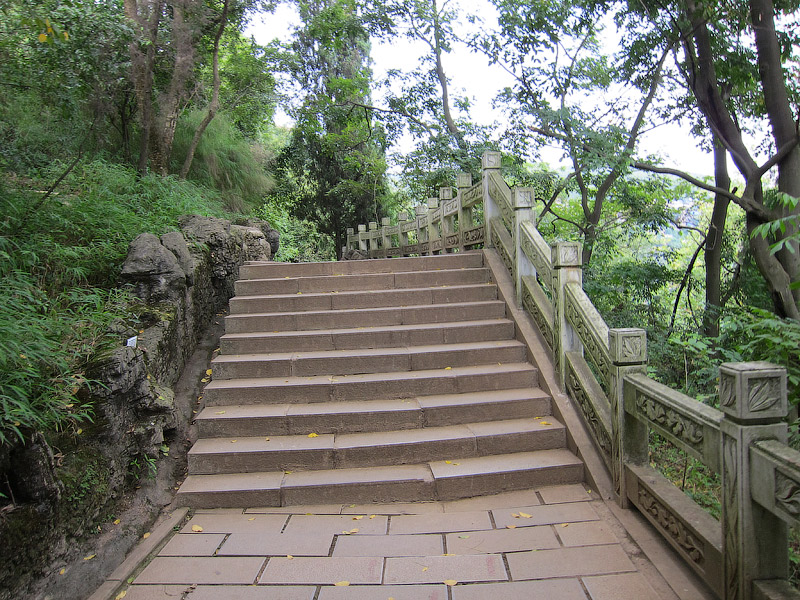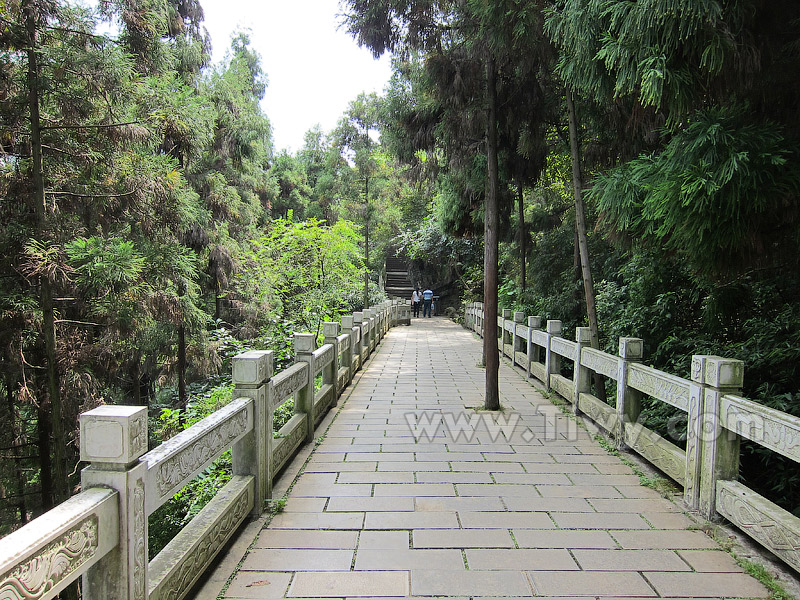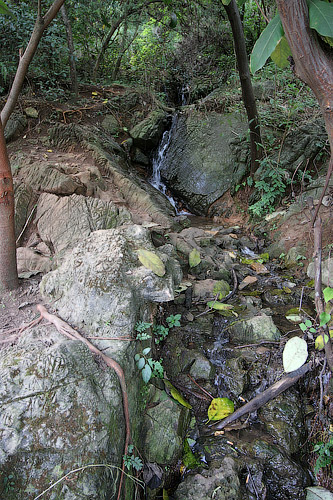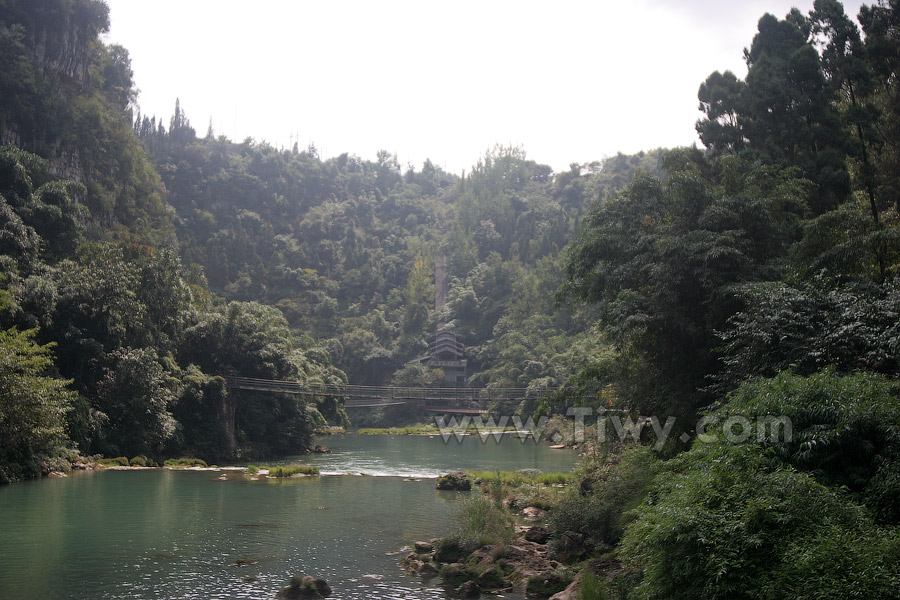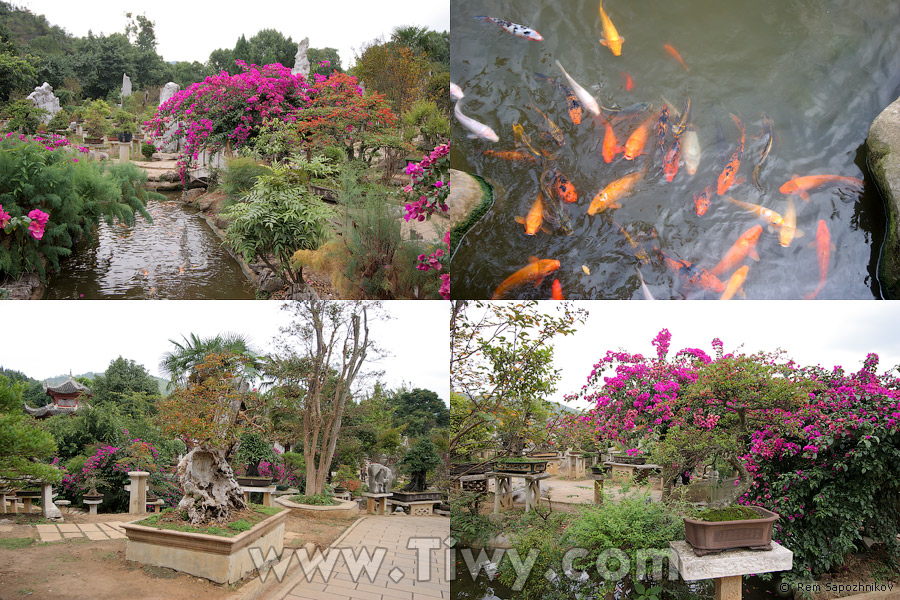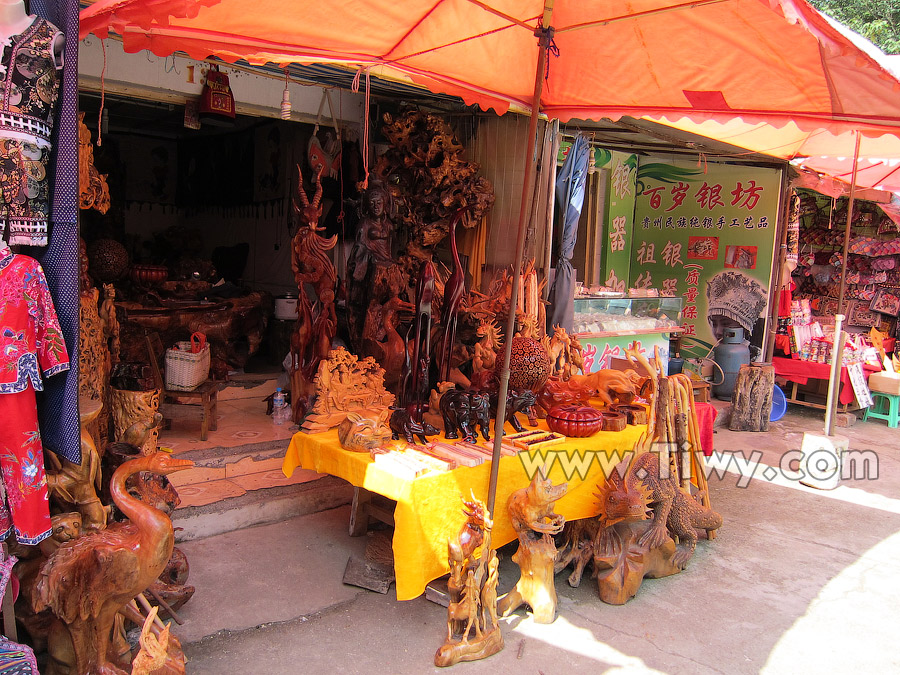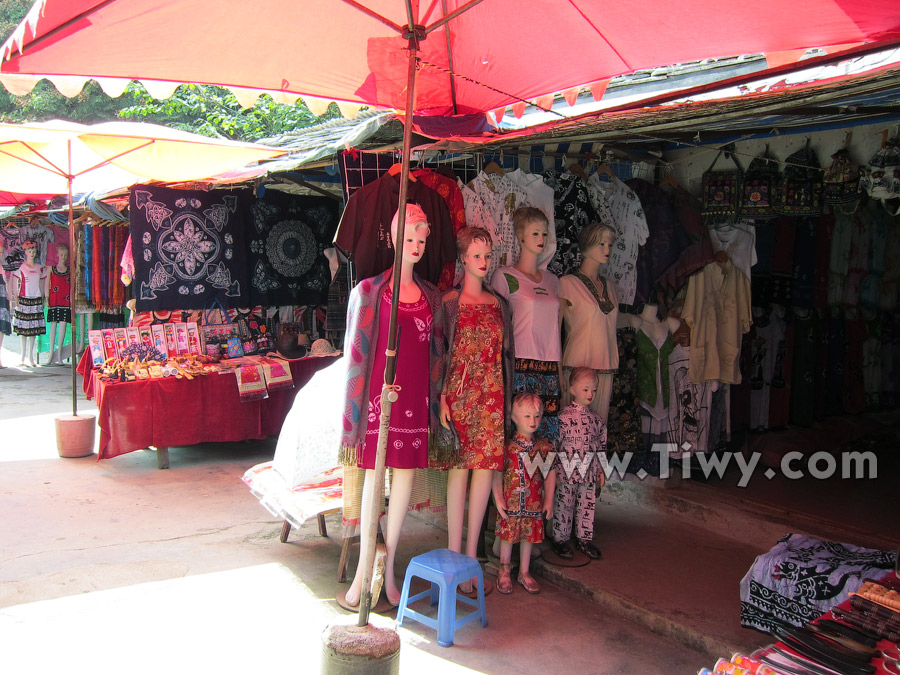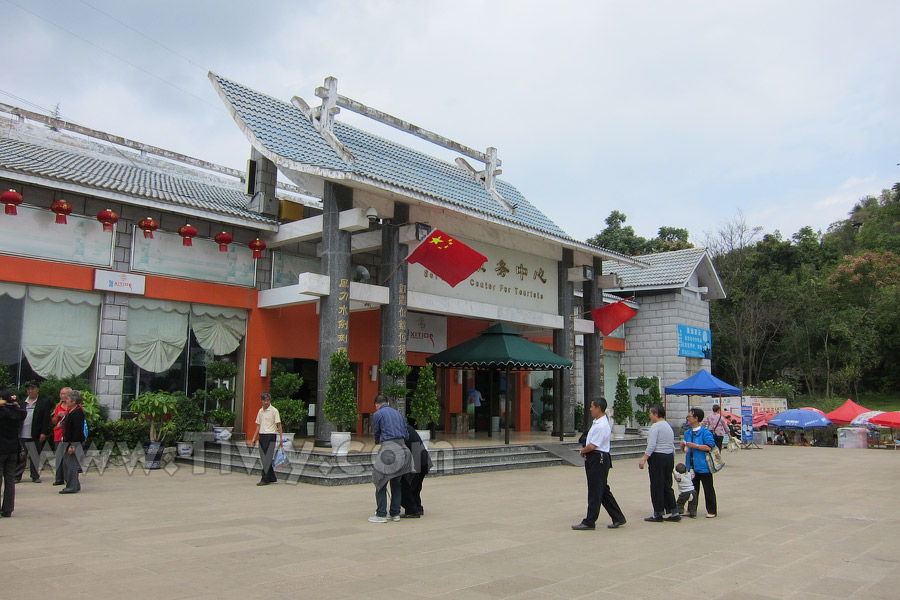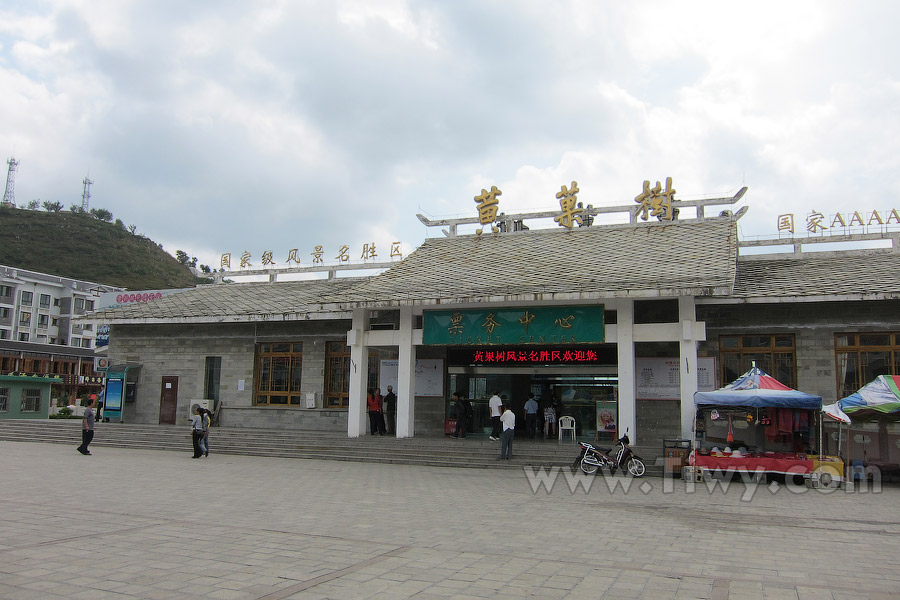 By ignorance, I got off the bus next to this ticket office, rather than to reach the terminal bus stop in 3-4 km away from here, directly in front of the entrance to waterfall (see next but one photo on top).

Immediately a motorcycle taxi driver got to me, who offered to take me to the entrance to waterfall for 3 yuans.

For information, a motorcycle taxi in the city of Zunyi cost me 2 yuans.

After arriving to the place the price for transportation increased 10 fold to 30 yuans, as if I had misunderstood the amount of the fare. It was impossible to convince me that I have poorly learned numbers before the trip. I also knew about this method of deception of foreigners by rickshaws in other parts of China. Unfortunately, I had no other bills than 10 yuans. I had to pocket 10 yuan to his shirt, and the taxi driver was still happy.